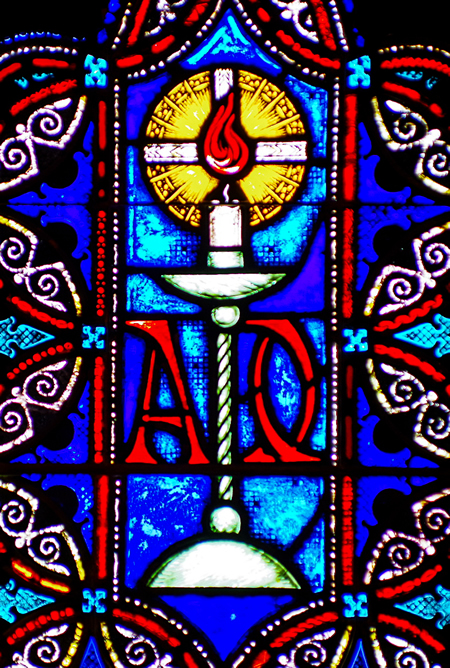 Advent Wednesday Meditation
When we could still worship in person, it struck me at a service a year ago that I had been involved with most of you who were present that day in suffering that had caught you. I accompanied you when you went through serious sickness, deaths in your families, terrible accidents, crushing financial burdens, the fearful uncertainty of seeing your children in trouble, rough times between friends, between parents and children, and between husbands and wives, to name just some of your suffering. Every one of us will suffer.
That's inescapable.
Ash Wednesday and Lent acknowledge that suffering, up to and including death, is unavoidable. Now, one year into the pandemic we know that like never before.
During Ash Wednesday and Lent we also confess that sometimes we cause the suffering. We accept responsibility for that and we work to make necessary changes.
Just as importantly, we acknowledge that there is some suffering for which we are not responsible. Then we refuse to take on the burden of false guilt.
Finally, during Ash Wednesday and Lent, whether it's suffering we cause or not, we look for ways that God's light shines in it. Let's focus on that here. Consider some ways that sacred light shines.
"The light shines in the darkness and the darkness cannot overcome it." John 1:5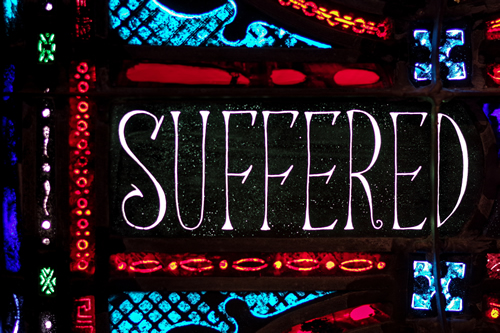 First, other people shine God's light shines into your suffering. For example, some people you already know
will certainly help you in wise, and generous ways. They will do and say just the right things at just the right time. They will keep the world going around for you.
And sometimes the people who shine God's light on you when you suffer will be strangers to you. Your path will cross some strangers' paths. And those strangers will reach out to you in some wonderful ways, not because it's their job, but simply because you need something which they have to give.
It's no surprise that people, both known and unknown, will help you. Through them and their help, God accompanies us. After all, isn't the way God best helped the world when we needed help was to come to us as a person, often in surprising ways? That still happens.
How does light shine in suffering? A second way is for you to expectantly ask for sacred, guiding light. As you ask, remember this: Christ was born into some people's suffering. And when he grew up, Christ kept entering people's suffering and kept finding ways to shine necessary light. That is God's way of saying that the light still shines when we suffer.
Of course even when you ask for help expectantly, you will still feel things like fear and despair. That is normal and expected when you or a loved one suffers. But there will also be times in your suffering when you sense some surprising calm and courage. And you will find just enough strength to get through bad things even when you know that your own strength is not enough for what you must do. Bit by expectant bit, you will find your way through suffering with your spirit intact. And even if you are dying you will find your way through that, bit by bit, with your spirit intact. Expectantly asking lets you a little more easily see sacred light in dark nights.
Third, when you suffer, you can fully expect yourself to stumble at times. Now, stumbling won't help you through suffering. But knowing that stumbling is normal at least means that your stumbles won't blindside you and then unnecessarily make things darker for you.
Stumbling means that when you are suffering, you will at times doubt that there is a way through. Stumbling is when you inadvertently hurt the people closest to you while you are thrashing around in your suffering. During suffering, it's completely normal and predictable at times to make a worse mess out of an already hard situation.
You will do such things because you are human, and because, at best, people who are suffering muck and grope their way through their suffering. No one 'does' suffering perfectly. Indeed, the way through any significant suffering is messy at best. Expect yourself to make some messes. There is not light in the messes you make, but if you know that people normally do such things, then at least the darkness will not deepen for you.
There is one more way that holy light shines in our suffering. That happens when moments of joy break in.
I don't want this to sound trite. I'm not talking about some trendy positive thinking. I'm not talking about naively denying a terrible reality.
The light shines in the darkness and the darkness cannot overcome it. That is, there is still joy in the world, and even joy in your life, during your suffering. It will find openings to you even when you suffer.
Even when you suffer, the sun still rises and the life giving rain still falls. The wild summer flowers still adorn the roadsides. Frost still etches beautiful crystal patterns on your windows. Little children will still move you with their tenderness. When you or when someone dear to you suffers, or maybe even because you suffer, your old friendships deepen profoundly, and new ones blossom. People dear to you will still celebrate the good milestones of their lives, such as the births of their babies, their weddings and their happy anniversaries. Even while you suffer the warm sun will still feel good on your shoulders, snowflakes will still have six beautiful points and the birds' songs on cold mornings will still cheer you. Even in dark times, things like this will find you and give you at least moments of joy, moments that remind that goodness still fills the world and that help light your path through suffering.
The light shines in the darkness and the darkness and cannot overcome it. John 1:5.
Meditation - Were You There?
Wonderful but Still So Distant